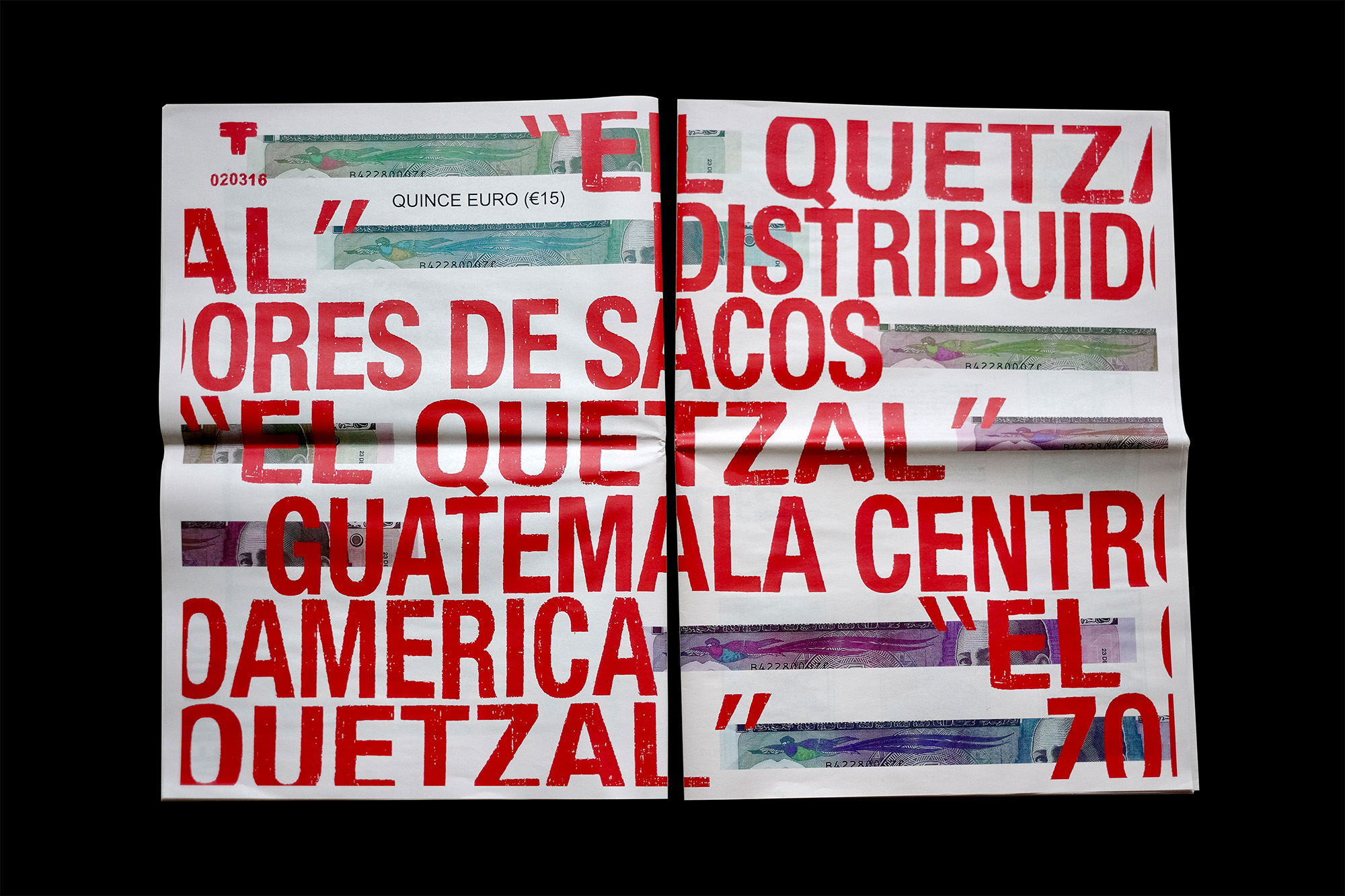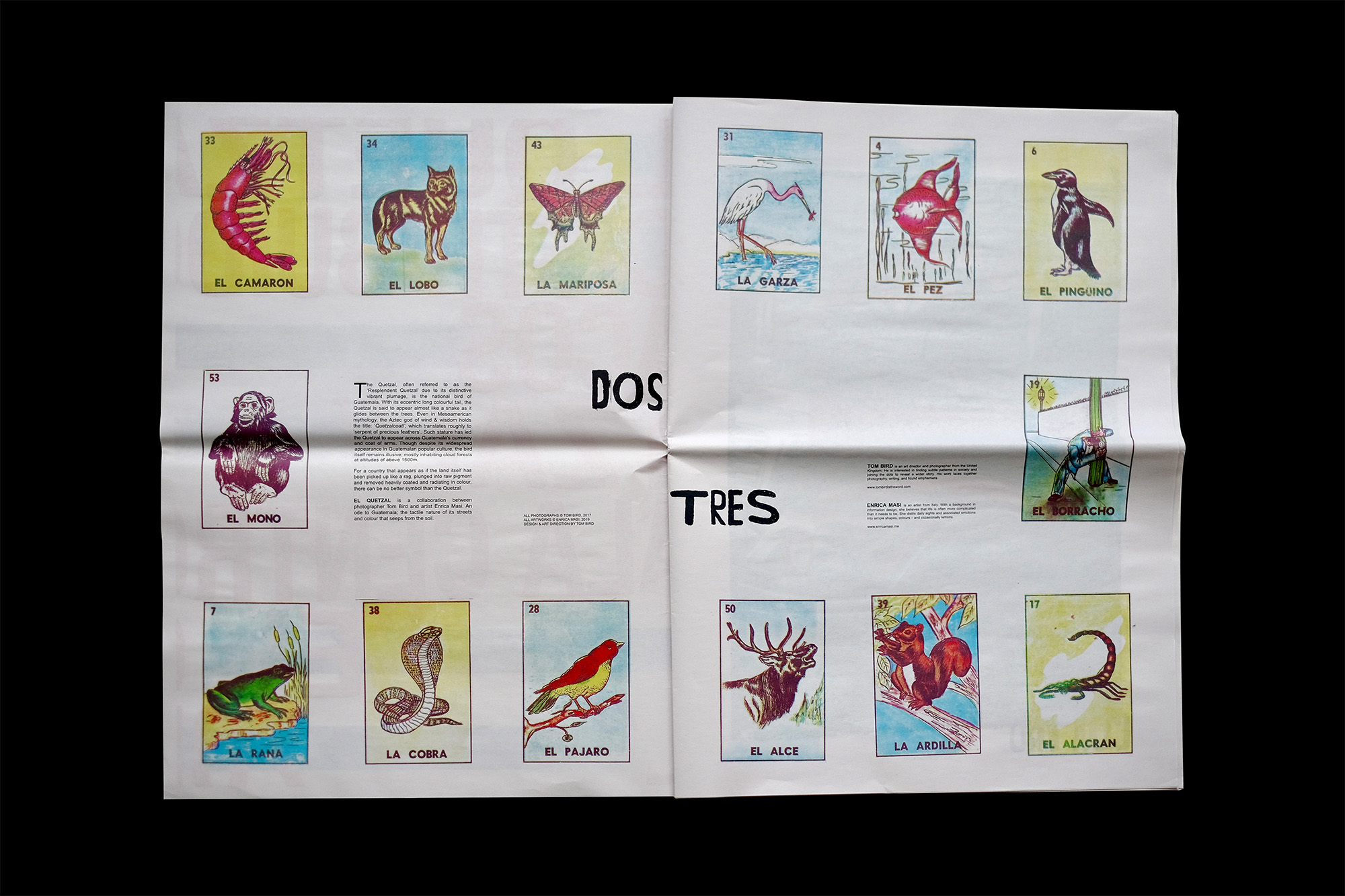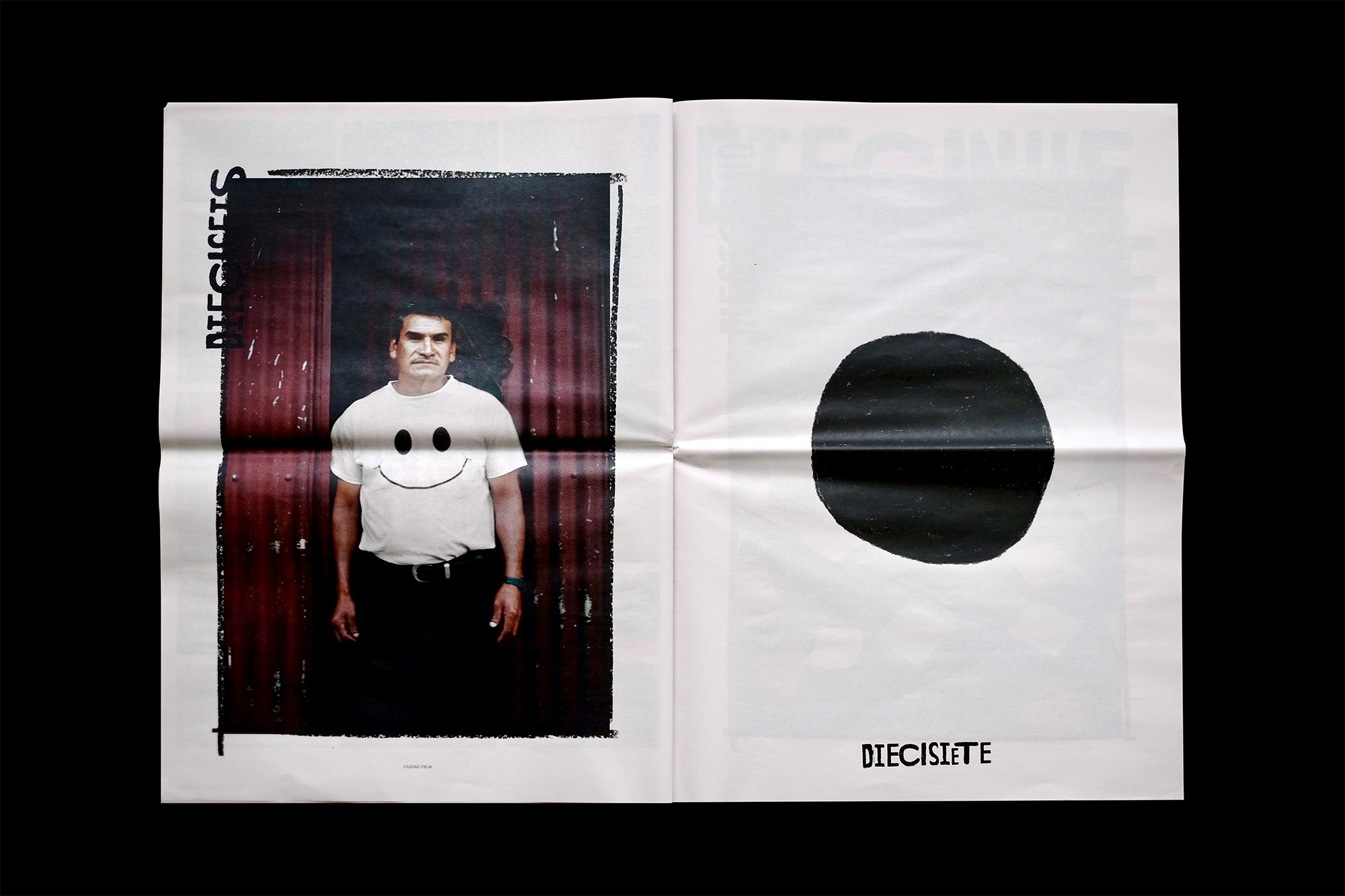 EL QUETZAL
–
A collaboration between Tom Bird & Enrica Masi, inspired by Guatemala's vibrant national icon – the Quetzal.
- 24 pages
- 350mm x 500mm (broadsheet)
- printed on recycled 55gsm newsprint
Available to purchase in combination with an original signed photo from the series, inkjet printed onto 200gsm felt paper (30x40cm).
View the original photos
here
.
–
PUBLICATION ONLY
–
PUBLICATION
+ 1 PHOTO PRINT (UNFRAMED)